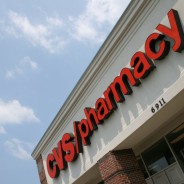 Prescription drugs are too expensive.  We can all agree on that.  Most of us assume that the way to save money on medications is by asking for generic versions of the drugs and buying them from one of the big chain pharmacies.  Those assumptions are way wrong.
Drug companies have been misbehaving badly for a long, long time.  Movies like The Constant Gardener and the remake of The Fugitive reflected societal recognition of the dark underbelly of drug companies.  I have been more than a little critical, as many of you know (for example).  My most thorough critique was written for VERIA years back.  An updated version of that essay "Drugs, Marketing, You and Your Physician" will appear in my upcoming book.  We will let the drug companies off the hook for now, because the matter I want to write about does not concern the manufacturers.  This is about another step in the drug supply chain, the pharmacies and how they price the drugs they sell to you.
The PBS News Hour conducted an investigation into pricing disparities and made some surprising discoveries.  A woman in suburban Minneapolis had found that local pharmacy pricing for generic version of a drug she was taking for breast cancer ranged from $10 to $400.  It also turned out that independent pharmacies charged way, way less than the big chains (except COSTCO).  That's right.  The little mom and pop pharmacies, who give you personalized attention and struggle to compete because they can't get the cut rate prices the big chains can negotiate from drug manufacturers, charged patients about 90-95% LESS than the big chain pharmacies.  
I checked pharmacy pricing in my area for the antidepressant drug EFFEXOR XR (venlaxifine xr generic).  The brand name drug cost over $200 everywhere.  The generic extended release form was far less (90% less) but ranged from $12 at Walmart to $40 at Walgreens.  LIPITOR (generic atorvastatin) cost over $200 (206 – 224) for the brand name and $13 – $155 for the generic.  ATIVAN is $579 – $596, while the generic version (lorazepam) is $9 – $61. Levothyroxine ranges from $4 – $20 and the branded version (SYNTHROID) runs from $25- $40).
I found those prices using a website (and mobile app) GoodRx.com.  It is a very useful resource.  However, their database does not include all pharmacies.  They don't include independent ones like Health First in Windsor or Dollar Drug in Santa Rosa.  That is a big, although not insurmountable, problem.  You can use the GoodRx.com website as a start and then call your favorite independent pharmacy to compare.  The site also has coupons, which they say can be used at the independents as well as the chains.  
If, like most people, you have choices about where to have your prescriptions filled, I recommend doing a bit of research.  Some of you have had bad experiences with some generics, but even if you want to stick to a brand name, prices vary considerably. Also, it appears that even if their official prices are high, many pharmacies are willing to match prices, if you ask.  
For sure don't forget your local independent pharmacy, if you still have one around, that is.  As evidenced by the patterns in pharmacy pricing strategies, they care more about you and your business than the big box stores.