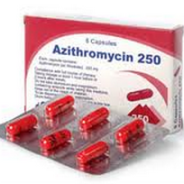 One of the most popular antibiotics, azithromycin, has now been shown to cause fatal heart rhythms in some people.  You might have heard of it as ZITHROMAX, or in a conveniently packaged series of doses called Z-PAK.  Although rare, the severity certainly grabs our attention and warrants concern.
This lethal adverse effect is not a new one.  It is known to occur with many other common drugs taken by themselves, or most dangerously, when combined.  On rare occasion a large number of antibiotics, decongestants, antidepressants, drugs for heart irregularities, GERD medication, pain killers, diuretics, blood pressure pills, seizure medications and antipsychotic drugs are known to cause this type of lethal heart disorder.  Many of the medications that have been withdrawn from the market over the last 30 years are gone now because they caused this syndrome too frequently. Even drinking grapefruit juice along with many medications can increase the odds. There is heightened risk for those whose electrolytes (especially potassium or magnesium) are low. 
People who are elderly and people who have heart disease should not take the antibiotic. Even people who just have slow heart rate, which is common in athletes and often indicative of good cardiac health, should not take the the antibiotic. Those with liver disease or hypothyroidism should be wary as well.
For that matter, the bottom line is that we ALL should be wary, ALL the time about taking medications.  Saving them for when you really need them is the safest approach and will give you the best results.