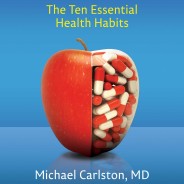 I named my recent book Better Than Medicines as a declaration and a reminder. People tend to believe too much in prescription medication. That is easy to understand.
The public and health care providers are hypnotized by big buck advertising. Medical students are brainwashed from their first day. Medical schools are supported by the pharmaceutical food chain, starting with "free" gifts to medical students, to funding faculty and institutional research. Even those who criticize thoughtless adherence to the conventional medical party line still mistakenly assume that conventional medicine is much more powerful than it really is. Just as with any other communal icon, there are so many cues reinforcing our beliefs, that it is hard to believe that other approaches aren't only safer, they are truly better than medicines.
In the mental health field the most common false assumption is that prescription pills have been proven to be effective and better than anything else available. Nothing could be further from the truth. One example is a recent study comparing one form of psychotherapy with medication. Looking at 90 studies with over 11,000 patients, the investigators concluded that the form of psychotherapy used (Interpersonal Psychotherapy) was at least as effective as medication in every mental health condition considered. 
Do not interpret this study incorrectly. It doesn't mean that only this form of psychotherapy is effective, or even that it is the best form of psychotherapy. Those comparisons were not part of this investigation. This study found that Interpersonal Psychotherapy was better than psychiatric medication. However, it could be the least effective form of psychotherapy and other approaches even better than medicines. We don't know that yet.
My point is not that there is no place for psychoactive medication. My point is that it is vital to try other approaches, both because they are likely to be safer and most importantly because they are often better than medicines. 
Here is a recent TV Interview discussing my ideas and experience further: